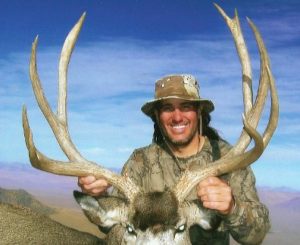 Mountain Man Outfitters was officially started in 2008 by me, Master Guide Michael John Jurad. Prior to starting Mountain Man Outfitters, I was a licensed sub-guide for four years.
I am a third generation Nevadan born and raised in Lovelock.
I was brought up in a pro hunting, fishing, trapping family. A respect for the outdoors was instilled in me from an early age. Outfitting is not a job for me but a lifestyle. MMO is a family-run business. Therefore, all guides operate on the same code of ethics. We bring a weatlh of knowledge to the field from a lifetime of outdoor adventures.
If you are considering an outfitter, you need to be confident that your choice will be one that is dedicated to your success. You'll want a team that is experienced in hunting Nevada, and truly has the passion, dedication, knowledge and perseverance it takes to locate and harvest a trophy animal.
Going into the 2017 season, our guides will have over 120 years of combined Nevada hunting experience under their belts. We believe our experience is second to none, and we stand ready to guide you to success on your Nevada hunting adventure.
Mountain Man Outfitters is dedicated to our clients' success, whatever the trophy may be. We will hunt your tag as if it's our own.